Welcome to Carl Henry's Dobro Bluespage!!
Welcome to my homepage of the blues! Well...what are comebacks if you can't do them again and again eh? After returning to the blues scene, unfortunatley this summer I was sidetracked again, this time with a hand injury. I severed a tendon in my right hand's middle finger..fortunatley it turned out to be repairable... after three surgeries, I am happy to say I am back playing once again, as good as new! Many thanks to my doc...the ol sawbones fixed the ol warhorse again! I want to take this opportunity to thank all my friends and family for their words of encouragement to go back doing the thing I really love to do...entertain. I hope you enjoy the webpage, and return here often to learn about my playing engagements, and to enjoy the updates that I will keep doing as I learn more of the magic of html!
BULLETIN!! MY FIRST CD IS NOW IN PRODUCTION, AND HOPEFULLY AVAILABLE FOR THE PUBLIC IN LATE JULY-EARLY AUGUST 2000!!!
A Little About "How I got the finger!"
Hear Carl Henry Now With Real Audio!
Click on "Cool Cat" to go to Carl Henry's Soundpage!!
Please have a look at a little about me, and the folks that have helped Me along the way!
A Little About "The Dobro Man"
In this life of mine I have been lucky to have some great friends...and three of the best are Bill & Kathy McGettigan, and Krystal from the best greasy spoon in the state of Michigan! Please check out this special thank you on the link below.
Here are some pictures from Krystals!
Larry Everhart, Krystal & Carl Henry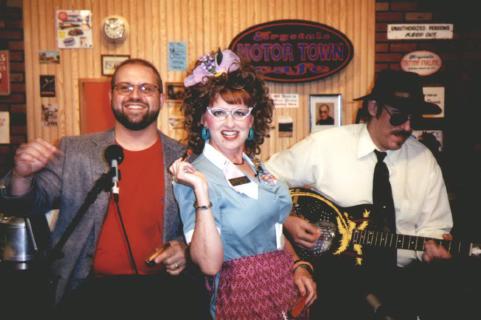 Larry and Carl
Larry and Carl
Larry, Krystal & Carl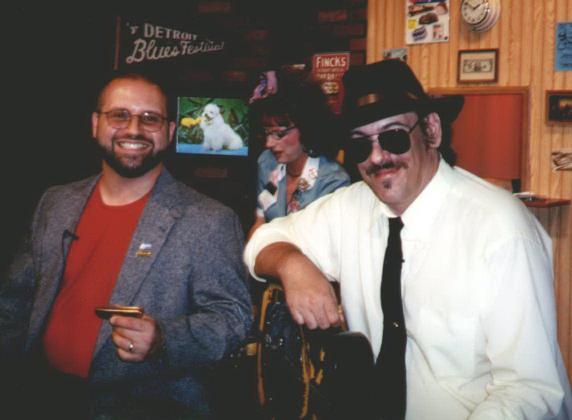 For further information on booking, or performances in the area, feel free to e-mail me atcarlhenry99@netscape.net
Note: due to e-mails that I have never recieved that I know were sent I have stopped using "hotmail" services! This is a new address- so take *that* Bill Gates!
Want the hottest links to blues? Click on "Mr Hat" below, and please visit my "Red Hot Links"

"Dont forget to boogie"